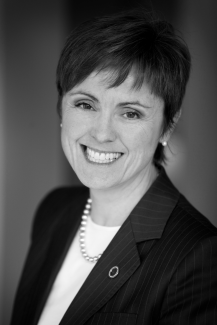 Professor Faculté de médecine Université Laval
First trained as an architect, Dr. France Légaré has practiced family medicine in Quebec since 1990 and is a full professor in the Department of Family Medicine and Emergency Medicine at Université Laval (Quebec, Canada). She is an internationally recognized leader in shared decision-making (SDM) and knowledge translation research. In 2005, she obtained her PhD in Population Health from the University of Ottawa under the supervision of Dr. Annette O'Connor.
From June 2006 to May 2016, Dr. Légaré held the title of Tier 2 Canada Research Chair in Implementation of Shared Decision Making in Primary Care. As of June 1st 2016, she holds the title of Tier 1 Canada Research Chair in Shared Decision Making and Knowledge Translation.
Dr. Légaré was nominated PI/co-PI on 35 grants and Co-I on 49 grants in the past seven years. She has published more than 363 papers, 343 of which are PubMed indexed; her H index is 69 and she has > 25 086 citations (Google Scholar). In 2017, 2018 and 2019, she was listed as one of the top 1% most cited scientists worldwide (Clarivate Analytics), indicating that her work has been repeatedly judged by her peers to be of notable significance and utility. A SDM bibliometric analysis recently identified France Légaré as the person who has participated in the most studies (n=101) since 2009. Her research program aims at implementing shared decision making in clinical practices with a focus on home care and prenatal screening programs.
In addition to SDM, primary care and knowledge translation, she is also an expert in implementation science and scale-up science. With her colleagues she has developed several SDM interventions for various contexts and trained a large number of healthcare professionals. For example, she has trained more than 270 family physicians in SDM and optimal use of antibiotics for acute respiratory infections. More recently, she trained more than 600 healthcare professionals in an interprofessional approach to SDM in home care.
Lastly, her team was the first to create an online inventory of SDM training programs, which is updated on a regular basis. All of her research initiatives can be consulted on http://www.decision.chaire.fmed.ulaval.ca/france-legare.